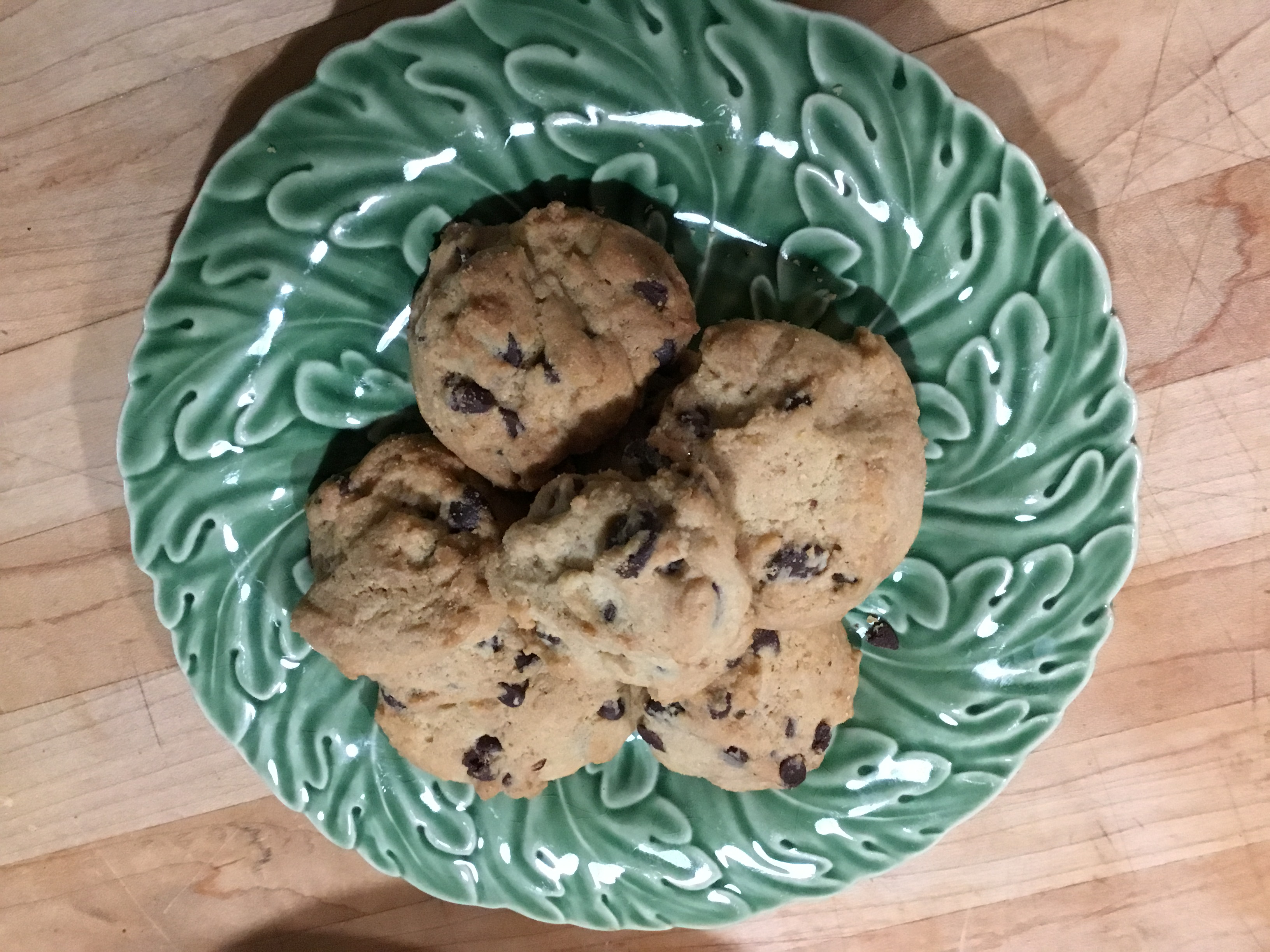 Chocolate Chip Cookies by Right Brain Joanna
This recipe came from my sister's grade-8 Home Economics class. Five years later in the same class, which I failed as we were making something a lot more mundane –  hot cereal, which I could not force myself to taste!
The cookies though, were a keeper! I may suggest using 250g of dark chocolate chips for this recipe but, as we teenagers poured into my family kitchen after school, we added more chips until the cookies barely held together. This recipe doubles well and produces little mounds of deliciousness.
325F/160C
2-3 dozen
1/2c/4oz/125g  soft, salted butter
1/4c/2oz/60g  packed brown sugar
1/4c/2oz/60g  granulated sugar
1/2 tsp vanilla
1 egg, beaten
1 1/4c/6oz/170g  all-purpose flour
1/2 tsp/2g  salt
1/2 tsp/3g  baking soda
8oz/250g  dark chocolate chips, or more…
Method
Cream the butter and sugar: add the egg and vanilla and beat until incorporated.
Mix the flour, salt, and baking soda together and add to the bowl. Blend thoroughly and add the chocolate chips. The amount is at your discretion.
Drop onto a prepared pan using 2 spoons, well-spaced apart.
Bake for about 12-15 minutes. Cool on a rack. They keep well tinned, or in the freezer, but they might, if there's a crowd, not get as far as the cookie tin.