THE LEFT BRAIN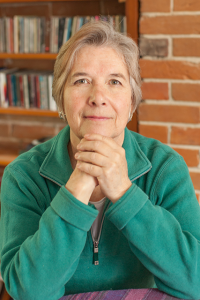 Marilyn Bentz Crowley is a professional chef, food writer, recipe developer, and author who was born in the United States and has lived in Canada for many years.
Her decade of cooking and baking in restaurants included an upscale bistro & bakery, a neighborhood grill and an Italian fine-dining nightclub not to mention a ninety-room spa hotel. She also has coordinated a cooking school for a major grocery chain.
She spent 6 years as the Associate Food Editor of Chatelaine magazine, Canada's oldest and most successful periodical. While with Chatelaine, her "Touch of Care" article was the only food story in their 80-year history to be nominated for an award.
Marilyn has also written for the Toronto Sun newspaper (including recipe testing and food styling) and Canadian Living, Homemakers, Zellers Family, Flavours and French Châtelaine magazines. Marilyn co-wrote The Best Soup Cookbook (Robert Rose) in 2000. For the past 15 years, she has written for Food & Drink magazine, which, while distributed only in Ontario, is among North America's most sophisticated magazine dedicated to cuisine, spirits and entertaining (see LCBO.com).
She has a cum laude Biology degree from The State University of New York at Cortland, and a Culinary Management certificate from George Brown College (Toronto) where she received awards for both culinary and academic excellence. She is the founder of the highly successful Toronto Women's Culinary Network and their 2002 Woman of the Year.
Marilyn follows the seasons with her husband (and her binoculars) on the banks of the St. Lawrence River and has two sons, each of whom is an enthusiastic cook.
THE RIGHT BRAIN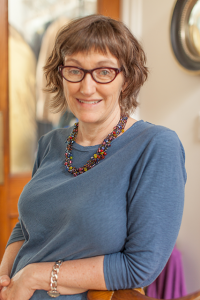 Events management and large-scale catering has been one of Chef Joanna Ward Malan's continuing occupations since graduating from the George Brown College Culinary Management two-year program in 1985.
Since completing her formal education, she has owned a restaurant and bakery, designing the menus as well as the breads and pastries available for sale. Joanna managed and taught adults and children at a cookery school and led hands-on healthy, good-tasting meal preparation with children for the public health office and in schools.
Currently Joanna's catering is geared toward fundraising, charitable events and creating cocktail party fare for the numerous book launches at the family owned independent bookstore, Novel Idea in Kingston, Ontario.
Entertaining family and friends involves her keen interest in new and exciting experiments in the kitchen, whether at home on her trusty Aga stove or at the cottage "in the rough". Food testing together with Marilyn has been an enjoyable addition to her culinary activities. It was over Marilyn's kitchen counter while admiring the results of our hours of cooking, testing and redesigning recipes that piqued our interest in creating this site and ultimately writing a book.