LEFT BRAIN: Everyday Shepherd's Pie
This is not a pie nor is there any shepherd involved, but instead it's a homemade North American casserole. Hearty comfort food is most enjoyable when swirling snow or cold rain is outside your window. This one uses lean ground beef and borrows a baking soda trick from Cook's Illustrated magazine to make the meat tender and juicy.
Make preparation easy with a single measurement: dice a small to medium onion and a stalk of celery, and then make up the weight or volume with diced carrot. Use frozen peas or corn plus boxed beef broth for convenience and you'll find yourself making this favourite more often!
350F (180C) oven
Serves 6 to 8
Potato topping:
2 lbs (900g) baking or all-purpose potatoes, about 4 to 5 large
1 tbsp (18 g) salt
1/2 cup (125 mL) cream or milk
1 egg, lightly beaten
Beef and vegetable base:
1 tbsp (15 mL) water
1/4 tsp (1.2 g) baking soda (NOT powder!)
1 1/2 lbs (1.15 Kg) lean ground beef
1-2 tbsp (15-30 mL) vegetable oil
2 cups (125g) mixture of diced onion, celery and carrot
1 large garlic clove, minced
3 cups (85 g) sliced mushrooms
1/3 cup (45 g) all-purpose flour
3 cups (750 mL) beef broth or stock
2 tbsp (30 mL) Worcestershire sauce
1 cup (170 g) frozen tiny peas or corn niblets (or make it half and half)
Salt and freshly ground black pepper to taste
Peel and cut potato into 1-inch chunks. Cover with cold water and add salt. Bring to a boil over high heat; reduce heat and gently boil for 15 to 20 minutes or until tender. Drain; mash, preferably using a potato masher. Stir in cream. Cool until lukewarm before stirring in egg.
Meanwhile, dissolve soda in water. Thoroughly stir into beef; let stand 20 minutes.
Heat 1 tablespoon oil in a large saucepan over medium heat. Add mixture of onion, celery and carrot. Sauté 5 to 8 minutes or until softened. Stir in garlic and mushrooms; continue to sauté for 4 to 5 minutes or until mushrooms look cooked. Turn mixture into a bowl.
Return sauce pan to stove; increase heat to medium-high. Brown beef in three or four batches, adding more oil if needed. Then stir in flour until absorbed. Slowly stir in broth and Worcestershire sauce while scraping browned bits from the bottom up into liquid.
Turn cooked vegetables into beef mixture. Stir frequently until just coming to a boil. Cover, reduce heat and simmer 20 minutes. Taste and add salt and freshly ground black pepper as needed.
Remove from heat; stir in frozen vegetable. Turn into a 3 quart (3 litre) baking dish or casserole. Dollop mashed potatoes over top and decoratively make ridges with a fork.
Preheat oven to 350F (180C). Bake uncovered for 30 to 40 minutes or until bubbling and top is lightly browned. Serve with tossed green salad and rolls for deliciously sopping up the gravy.
Tip: This can be made ahead and refrigerated until needed, up to a day. Add more time when baking from cold, likely 15 to 20 minutes. I have also ladled this into 4 small aluminum pans (900g/2lb size), topped with the potatoes and the provided lid and froze for easy individual entrées at another time.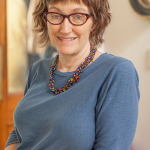 Joanna's comments:
A couple of finely chopped anchovy filets or a teaspoon or a bit of anchovy paste can replace the Worcestershire sauce. These elements disappear into the gravy while upping the flavour and add no fishy taste at all!

RIGHT BRAIN: Up-Market Shepherd's Pie
The holidays are over but the next couple of months are the time for meeting up with friends for a meal to while away the winter. This recipe is a bit loose around the edges because it is a leftovers creation.
I used a 1½ pounds (750g) piece of roasted sirloin from my freezer and followed a ratio of this quantity of beef to a large onion plus a generous amount of gravy or other liquid.
400F (200C) oven
Serves 4 to 6 (starting with 1 1/2 lbs of cooked meat)
Meaty Base:
Left over thawed roast beef (or lamb or mutton)
1 large onion, diced
1 tbsp (15 mL) bacon fat or olive oil
Left over gravy
Stock or red wine (to saturate the meat)
Topping (see tip):
2-21/2 lb (.9 to 1.25 Kg) potatoes
1 cup (250 mL) milk
Extras (as desired):
A roasted head of garlic
Soft sundried tomatoes (such as Aurora)
Frozen corn niblets
Left over roasted vegetables such as parsnips or carrots
Flavour additions:
Lots of black pepper
Tomato ketchup or sauce
Worcestershire sauce or anchovies
Butter bits and leftover vegetable chips (such as Terra)
Peel and cut the potatoes into evenly-sized pieces and cover with cold, salted water. Bring to a boil and simmer, partially covered until done. Mash with milk, adding more if needed while keeping the texture somewhat thick.
While the potatoes are cooking rough chop the roast in a food processor and set aside.
Roast a head of garlic, uncovered, topped with a bit of fresh rosemary (if you have it) and a drizzle of oil. Roast for about 22 minutes in a hot oven.
In a large ovenproof casserole, sauté diced onion using fat or oil.
Mash up the garlic into some of the gravy and pour into the casserole. Mix well to incorporate.
Add the meat and using more gravy (stock or red wine) bring it to the same level as the meat.
Now the fun starts. Have a taste and see what needs to be added. Shots of Worcestershire sauce or anchovy paste add some dimension. A dollop of tomato ketchup sweetens the mix. Plenty of pepper is a must. Now check for salt.
Scissor up some soft sundried tomatoes into the mix and any leftover roasted vegetables.
Smooth the top; cover first with a layer of sweet corn and then with a thick layer of mashed potatoes.
Garnish with pieces of butter and perhaps crunched up vegetable chips.
Bake in a hot oven until the gravy starts to bubble moistening the edges of the potato, about 25 minutes.
Tips: Try mashed sweet potatoes or a swirl of white and sweet potatoes for the topping. If the meat used is lamb or mutton try using apple or red currant jelly instead of tomato ketchup.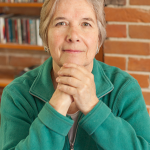 Marilyn's comments:
This is a true British Shepherd's pie and traditionally was made from the leftovers from the Sunday roast of beef, lamb or mutton. It is very filling and flavourful and best of all, slightly different each time it is made.